Via our curriculum, we aim to ensure that all students leaving Thomas Becket, no matter what their starting points, are given the opportunity to explore new horizons and experience learning through a variety of different contexts.
Our learners are exposed to a wide variety of opportunities both inside and outside the classroom. Our extended Key Stage Three alongside our extra-curricular, PSHE and careers programme are designed to assist in this. We hope that in the students' younger years a broader education, studying a wide variety of subjects, will enable students to make well-informed decisions about which subjects they then wish to go on to study in Key Stage Four.
Please contact your child's form teacher in the first instance if you would like further curriculum information. For prospective students, please contact the office by email office@thomasbecket.org.uk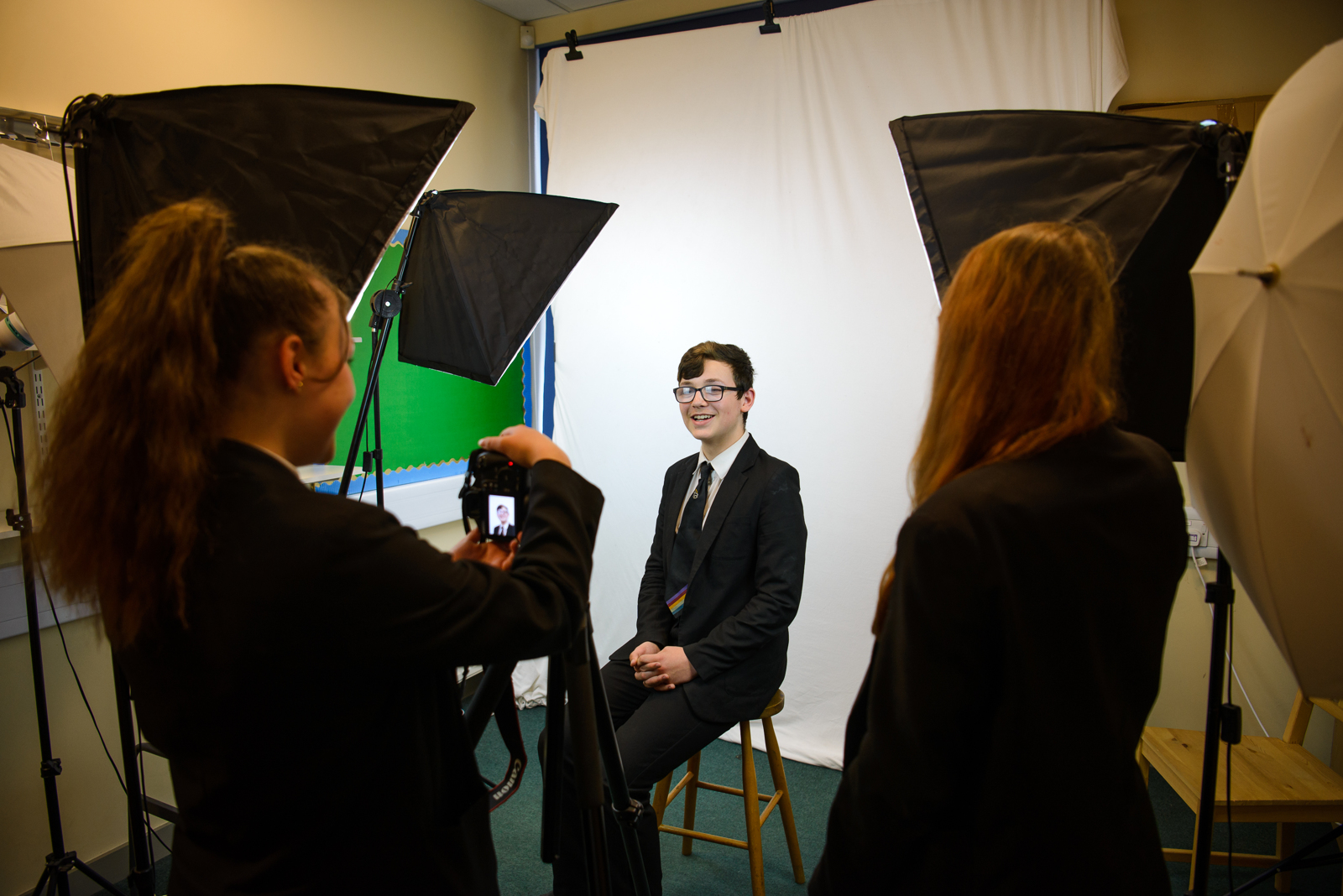 Key Stage 3
Students at Thomas Becket study a wide range of subjects during their two-year Key Stage 3. These enable them to develop the key skills needed to be successful learners when they start their GSCE courses in year 9.
When they arrive in Year 7, students are split into two bands of mixed ability and then placed into sets for Maths, English and Science based on their prior achievement. Students are assessed in all subjects every half term and set changes may happen mid-year to ensure that all students are challenged to make rapid progress in these first few years. Students will be taught a number of subjects in their English sets. These include Geography, History, RS, Computing/ICT, Languages, Expressive Arts and Music. Art, Food, Graphics and Resistant Materials are taught in a carousal, so students have an opportunity to access all four of these over the course of the year.
We follow a two-week timetable; week 1 and week 2. Over the course of a fortnight, students are taught the following lessons:
| Subject | Number of lessons per fortnight |
| --- | --- |
| Art / Food / Graphics / Resistant Materials | 4 |
| English | 8 |
| Expressive Arts | 2 |
| Geography | 3 |
| History | 3 |
| ICT / Computing | 2 |
| Maths | 8 |
| Modern Foreign Languages | 5 |
| Music | 2 |
| PE | 4 |
| Science | 6 |
| TS | 3 |
Key Stage 4
In Year 9, students and their Parents / Carers will be invited to attend an information evening about the pathways they could follow moving into KS4 and the subject choices they will need to make.
We believe by offering students a three-year KS4 that this better prepares them for the challenge of the reformed GSCEs and progression to KS5. This is particularly important in subjects such as Photography and Business which are not included in the KS3 offer. It gives students the opportunity to streamline their choices thus motivating and engaging them as they are studying subjects that they enjoy and will be examined in at the end of Year 11.
In order for students to access a well-balanced and challenging curriculum we provide two pathways for student choices. All students will study a set of Core subjects: GCSE Maths, GCSE English (Language and literature), GCSE Science, GCSE RS and core (practical) PE. In addition to these, the majority of students will follow pathway 1 which involves students studying a humanities subject (Geography or History), a foreign language (currently Spanish) and two further subjects of their choice. This ensures that students have a good breath of knowledge that will open up pathways in the future to higher education and employment. A few students will be guided to follow pathway 2 which requires them choosing Geography or History or Spanish and three further subjects.
The subject choices are placed into four option blocks which ensure that as many students as possible get to study their first choices. Over the course of a fortnight, students are taught the following lessons:
| Subject | Number of lessons per fortnight |
| --- | --- |
| English | 8 |
| Maths | 8 |
| Science | 9 |
| RS | 5 |
| PE | 4 |
| Option A | 4 |
| Option B | 4 |
| Option C | 4 |
| Option D | 4 |
At Thomas Becket we are committed to providing a wide range of subjects that will engage our students and allow them to achieve. This means that from year to year there may be slight variations in the subjects that we offer. Below are the additional subject choices currently on offer for Year 9:
Spanish
Geography
History
Music
Performing Arts
Btec Sport
Art
Business
Child development
Computing Science
DT
Engineering
Food
Photography
Details of our Remote Education Provision can be found here
For further information regarding the sixth form curriculum, please visit our Thomas Becket VI Form area.
Please click on the subject area below to find out more.
Our rigorous learning and behaviour policies work in conjunction with one another to ensure that within the classroom excellent yet diverse pedagogies are supported ensuring all have the greatest chance to succeed. We hope that the broader foundations in Key Stage Three will provide a secure base from which to enable our students in Key Stage Four to strive for excellence in a narrower, well-chosen range of subjects.