Welcome to Thomas Becket Catholic School
It is truly an exciting time to be joining our Thomas Becket family and as the Headteacher it is my sole aim to make sure your time at school is the most enjoyable and academically fulfilling as it can be.
At our transition event, you will have the chance to meet our wonderful staff, hear a little bit from Mr McCahill, our Headteacher about how we are going to improve the school further, and, of course, you will the opportunity to meet with your Head of Year and Form Tutor to ask any questions that you may have.
We are really looking forward to meeting you in a few weeks' time.
#TeamTBCS
#ShowMeExcellence
#MissiontoExcellence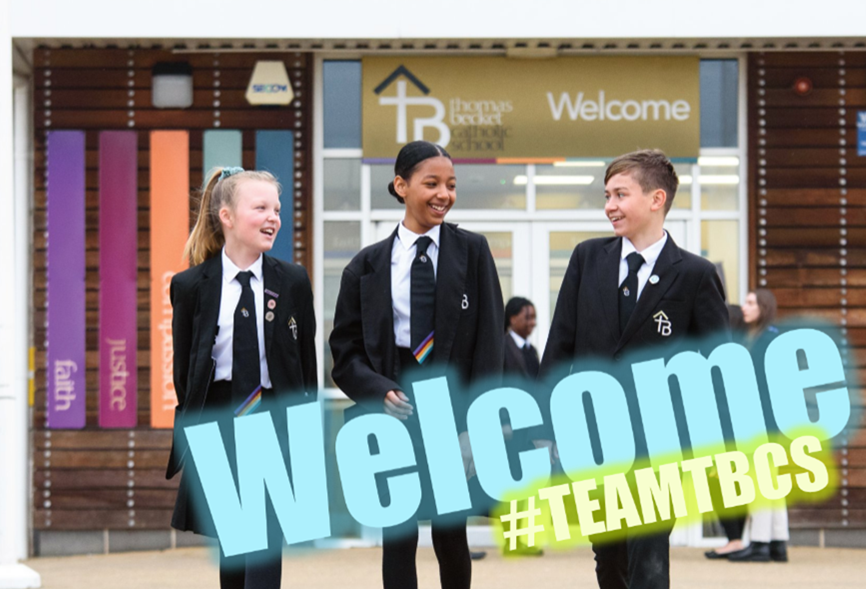 Useful Links for Parents and Students
The following links provide free resources to Year 7 students and parents to support the transition to Secondary School
Oxford University Press: Starting secondary school: hints and tips for smoothing the transition (oup.com)
BBC Bitesize: Starting secondary school - BBC Bitesize
Packed with videos, interactive games, tips and advice, Starting Secondary School will help your child during their last term in primary school and through their critical first weeks at secondary school.
Starting Secondary School has lots of content hosted on BBC Bitesize, including peer-to-peer advice from the stars of CBBC series Our School who have first-hand experience of making the move to secondary school.
It also has practical tips for you as a parent on how to prepare your child for secondary school, as well as resources to help start discussions around transition, produced in partnership with YoungMinds.
Interactive quiz for students: Are you secondary school ready? - BBC Bitesize
Oxford University Press: BTS_Starting_Secondary_School_parent_guide.pdf (oup.com)
How to make friends HACKS - YouTube
Chickens First Day at School - YouTube
Going Back to School Rant - YouTube
Find Your Feet Schools Resource - YouTube - This is a very relevant video that reassures children that they're not alone when it comes to their worries about secondary school, that there are ways to cope with change and there are people to talk to when things get difficult.