Thomas Becket Catholic School offers a range of Post-16 qualifications, allowing you to choose the correct Pathways to Success for you.
'When it comes to studying and learning within the VI form, teachers are always willing to give additional support and go above and beyond to the point where they will put on revision sessions at lunchtime, extra resources and even come in during half terms to support students right up to the day of exams' Year 13 student
Students at Thomas Becket VI Form will study a minimum of three A levels or equivalent BTEC qualifications. Our aim is to offer a balanced range of facilitating and creative subjects to satisfy the broad range of talent and interests our students have.
We offer both A Level and BTEC qualifications; whilst neither course is more valuable than the other in terms of UCAS points and level of qualification, it is important to consider specific course outlines and the methods of assessment. A Levels are assessed by end of year external examinations, whereas BTECs track a student's progress via modular assessments in the form of external examinations and coursework units. Therefore, it is really important to consider what type of qualification will best suit you.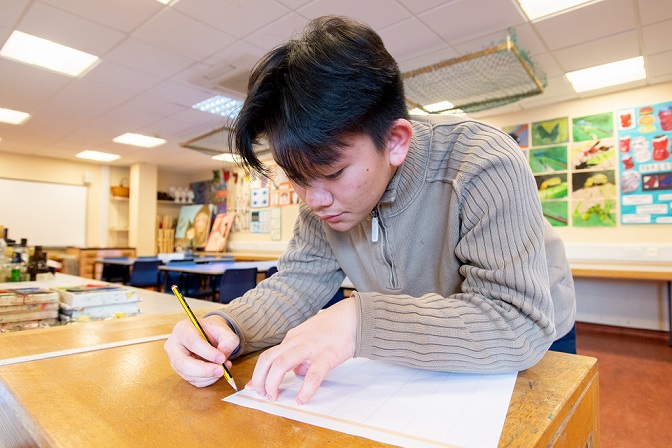 Our commitment to quality learning is reflected in the contact time students have with their teachers. Each A Level or BTEC equivalent receives 10 hours per fortnight. Alongside this, students benefit from supported, structured study time with resources and staff on-hand.