A new weekly drop in for parents and carers of 5-16 years olds has started at the Lowdown in Northampton.
Call 01604 634385 to book an appointment or find out more at www.thelowdown.info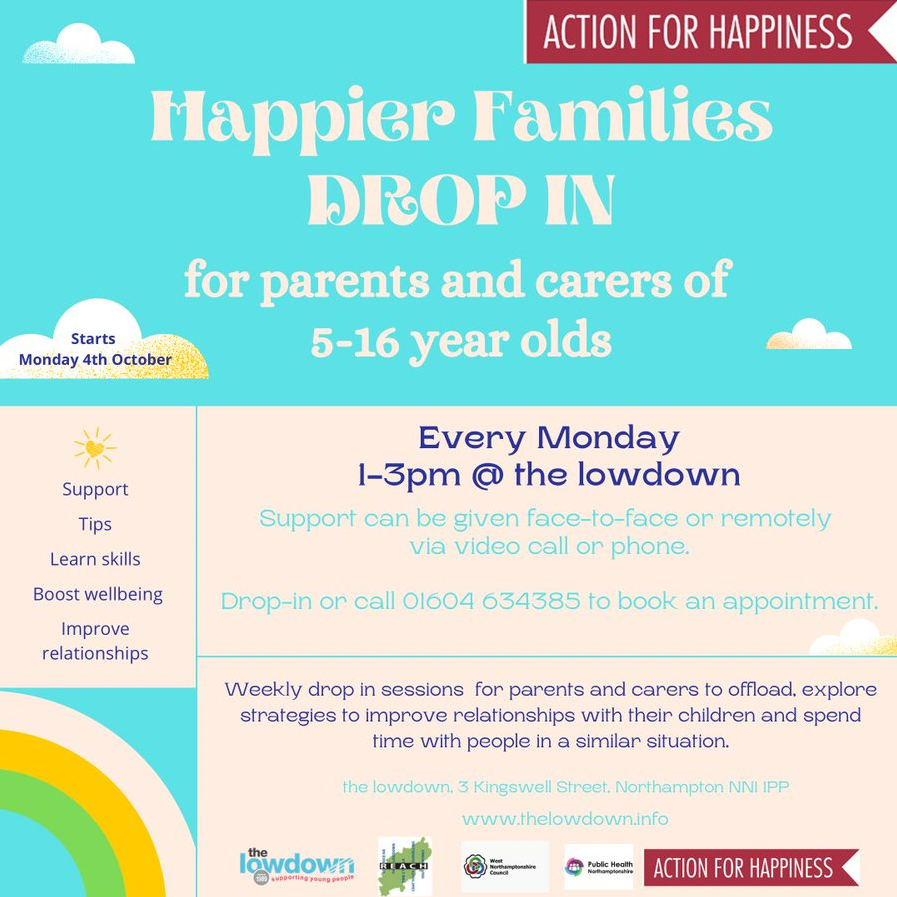 Please find below some useful links:
Self Care, Anxiety, Depression, Coping Strategies
NHS CAMHS Live - A bank of resoucres to support mental health, well being and neurodiverse needs.
IASS (Independant Advice Support Service) - Independant Advice Support Services for SEND in Northamptonshire
SENDS 4 DAD - Providing a support service for dad's/male carers who have a child with special educational needs
NPFG Northants Parent Forum Group - an independent parent-led group formed and run by volunteers supporting parent and carers of children (up to the age of 25) with SEND and/ or disabilities
Useful Information for School Holidays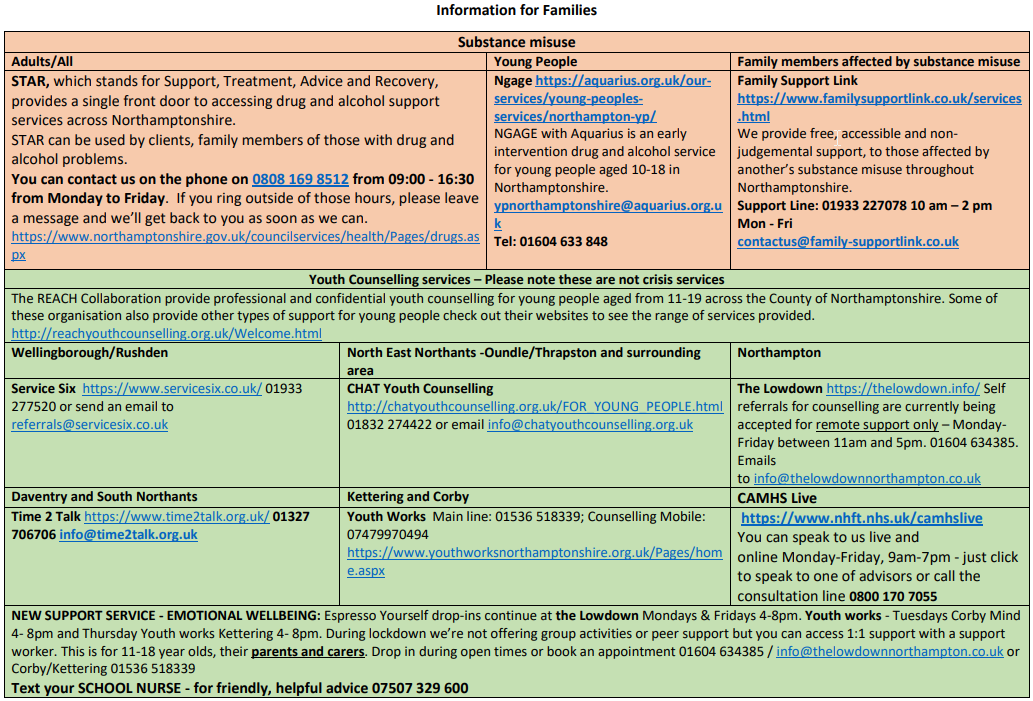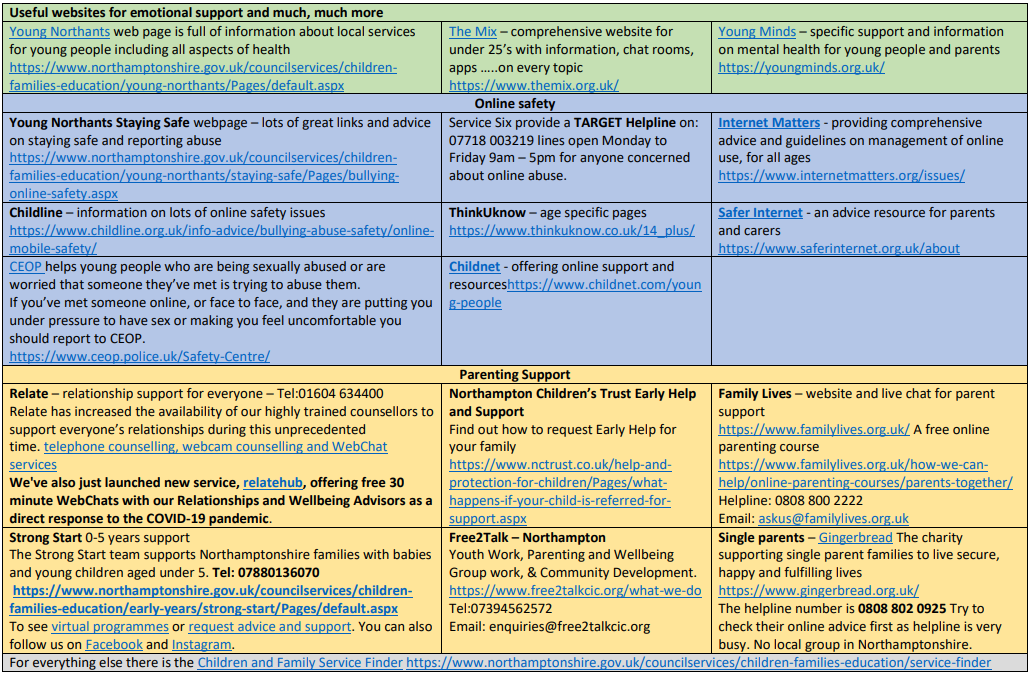 Cost Of Living Support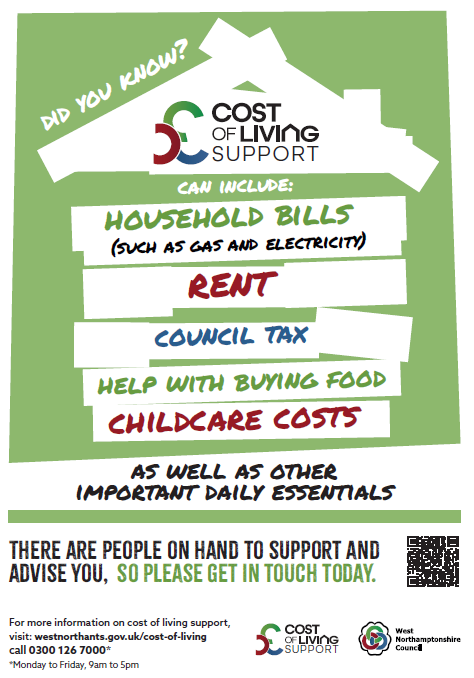 Mental health apps for children and young people
FREE TEXT service Chat Health for 11-19 year olds
Are you 11-19 years old? You can text a school nurse for free, confidential help and advice!
Just text: 07507 329 600 (Mon-Fri 9am-4pm)
Our school nurse team can offer you advice on:
alcohol and drugs
body image
bullying and cyber bullying
exam anxiety
family issues
healthy eating
mental health
relationships
self-harm
smoking
social networking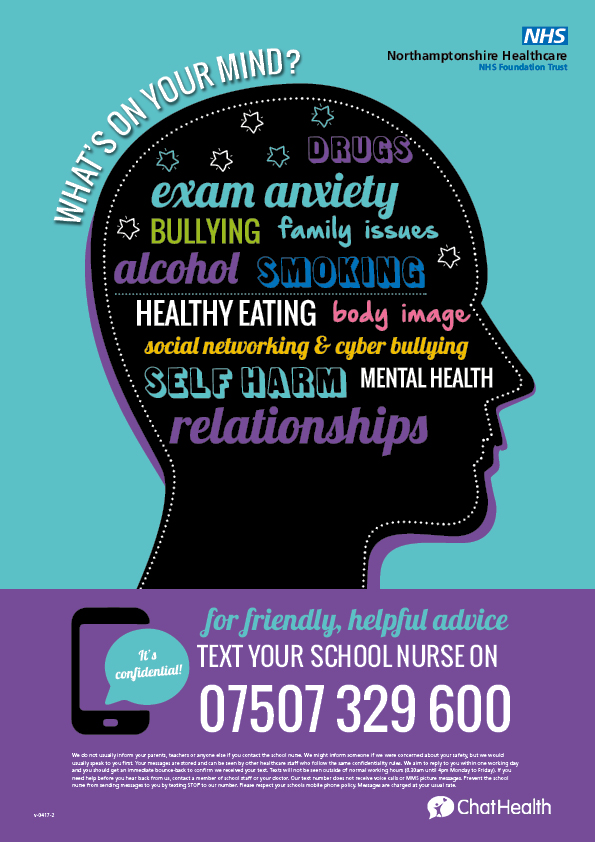 We just want to let you know a little bit about confidentiality. Unless you give permission, a School Nurse will not pass on anything you say to anyone else, like parents, teachers, or other students – except in extreme circumstances like if the health, safety or welfare of you or someone else is at significant risk. If we did need to tell someone about something you had told us, we would always try to speak with you first. For our safety and yours we hold information that you tell us on electronic records that can be seen by other healthcare professionals who all follow the same confidentiality rules - this can include your doctor. Records are kept for future use.
Wellbeing How To Guides (Mental Health Foundation)
The National Sleep Helpline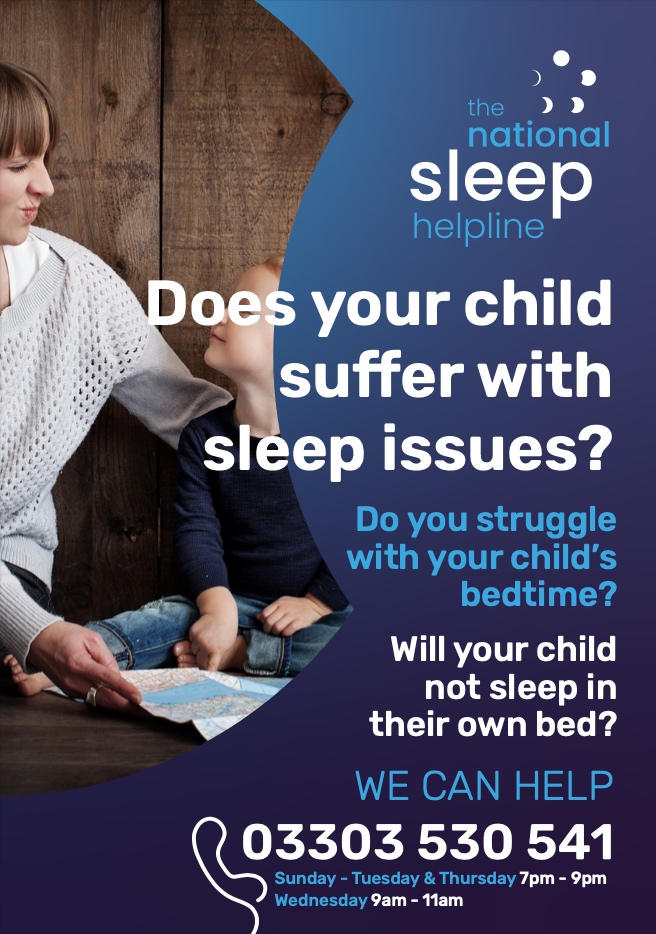 "I'm Being Exploited" video