In this section...
Our Catholic Ethos
Our School Mission Statement:
"Christ's Love is our Foundation"
Our School Vision is to create:
A Catholic Community. Christ's presence comes through us, it follows that therefore we are creating:
A Learning Community. Learning is at the heart of what we do. We want our school to be a place where outstanding learning takes place. The students learn, the parents learn and the staff learn. As professionals we are responsible for setting the culture and the climate, this learning culture is down to us. We want to be the best school we can possibly be.
A Listening Community. St Thomas was the man who listened to his conscience - we listen to the students, the parents, each other. If we listen hard enough to them we will know how to move forward.
Our Core Values are: Faith, Justice, Compassion, Truth and Respect. Read more about our values here.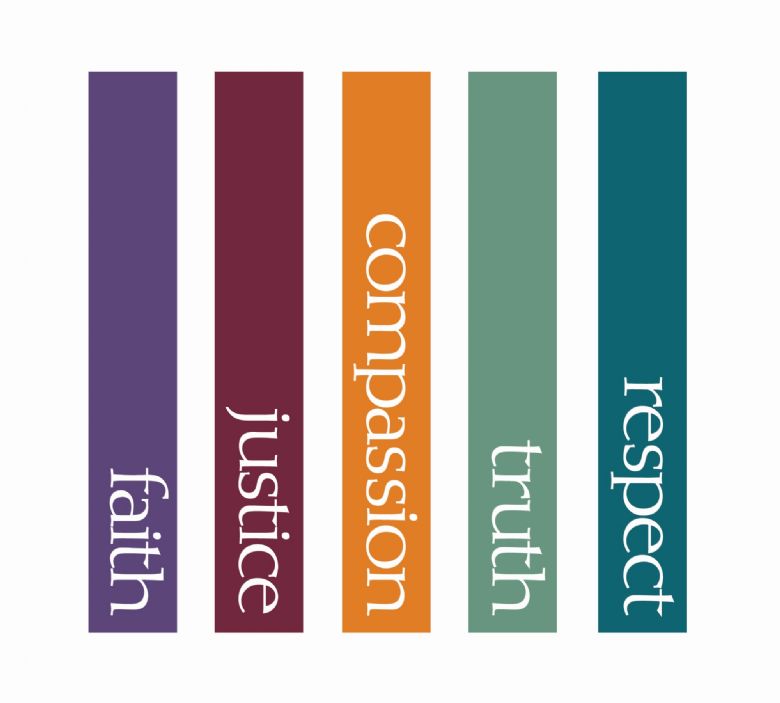 Chaplaincy is an integral part of life at our school, read more about the role of Chaplaincy at Thomas Becket here.