Here at Thomas Becket Catholic School, we use My Child at School (MCAS) as our home/school communication system.
You can access the website here at MyChildAtSchool
IN ORDER TO LOGIN TO MCAS PORTAL YOU WILL NEED TO HAVE A VALID EMAIL ADDRESS REGISTERED WITH THE SCHOOL.
When you login for the first time you will need to click Redeem Invitation Code? This can be found above the login button.
On this page enter the school ID, your email, and the invitation code. Click redeem code and you will be taken to the next page. The next page you will be asked to fill out a few details about your self. Once those have been completed you will receive a confirmation email.
The next time you login all you need to enter is your school ID, username, and password.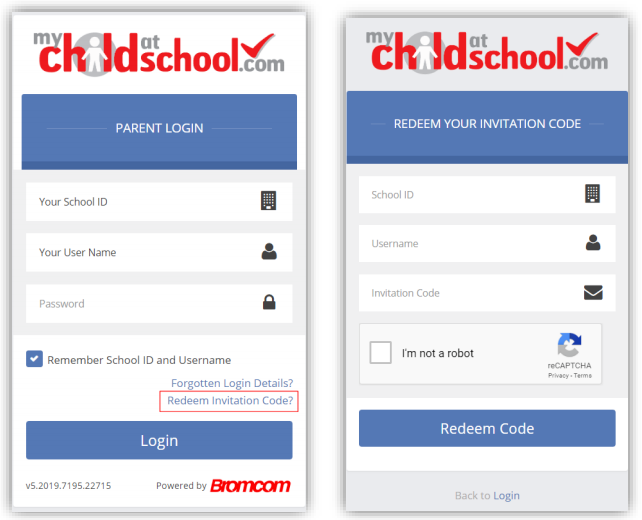 How to Access MCAS Parent App
The app is available to download from the Apple or Google Play stores for use on iPhones or Android smartphones accordingly. Simply search for MyChildatSchool.com and follow the instructions for installation on your phone.