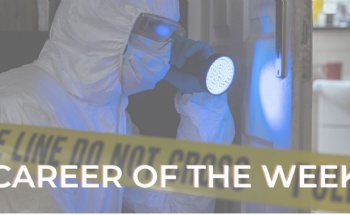 This week we are shining the spotlight on life as a Forensic Scientist
To find out more about working as a Forensic Scientist, please take a look here, where you will also find our Careers Guidance area full of tips and support for students thinking about their next steps.
If any parents or members of our wider community have experience of the careers featured, we would love to hear from you! It would be fantastic for the students to hear first hand about the roles. Please contact us on 01604 493211 or email us office@thomasbecket.org.uk if you would be interested in getting involved. Thank you so much for your support.
#TBCSfutures