Pupils who joined the school during the year told inspectors how they were welcomed and supported Pupils and parents told inspectors that the school felt like a family. 'We chose it because of its sense of community and love' wrote one family
Our Mission Statement is "Christ's Love is our Foundation". We recognise that each young person is making a personal spiritual journey and we invite all members of our community on a journey of self-discovery by offering time and opportunity for reflection and consideration of the spiritual side of life. In this way, each child may grow and develop as an individual who can look outside of themselves with empathy, wisdom, and a sense of purpose.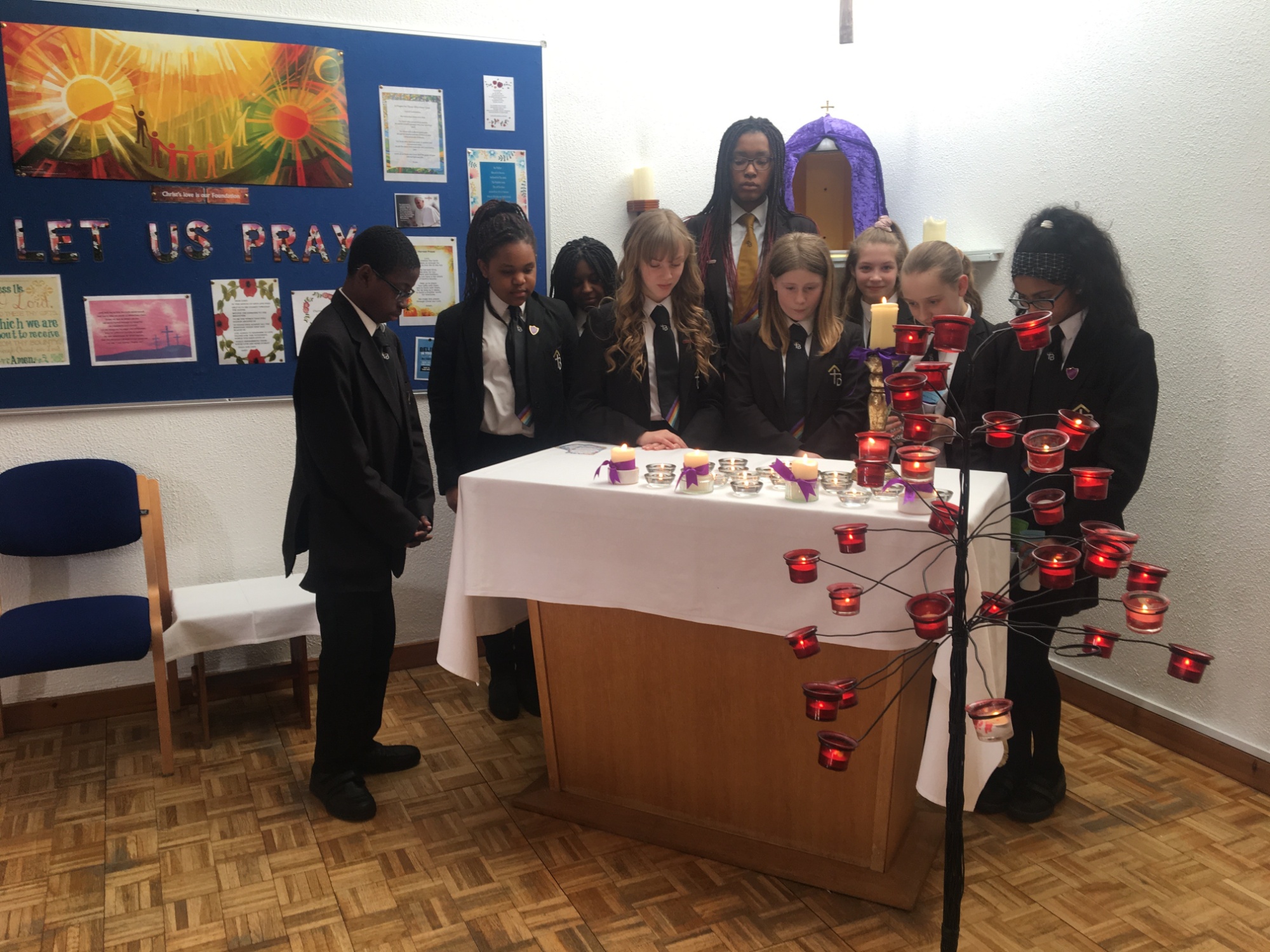 Prayer is an important aspect of the life of our school and we worship together as one community. We want to instil in the students at Thomas Becket the determination never to accept second best in their lives and to have a true sense of God's love and of their own self-worth which will enable them to stand up for themselves and for a purpose greater than themselves.
We can help students begin their journey of developing a relationship with a God who loves them and forgives them and is there for them no matter what, regardless of race or religion, faith or no faith
Take a listen to our Chaplain, Rose Darwin, explain more about our faith-based education here at Thomas Becket. Rose is the chaplain for the Northampton group of Catholic Schools, as part of our new OLICAT Schools family.
Leaders and governors are committed to the centrality of prayer and worship that both recognises the school's Catholic character and also respects the faith and belief of the school community. The liturgical year and school celebrations are key to the school calendar which includes the weekly gospel themes, which are linked each half-term to one of the school's specific values.