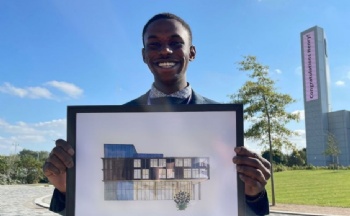 Many congratulations to Henry, who was announced the winner of the University of Northampton Illustration Competition
A-level student, Henry Kena, won the competition for his interpretation of the Learning Hub (see below), one of the buildings at the University's Waterside campus.
'Hometown' was an illustration contest run during the University's recent STEAM Northants event. Aspiring artists were tasked to show off their creative skills by selecting buildings with meaning to them and to illustrate them in the colourful style of buildings featured on the Fridge Street list of images of noteworthy properties in town.
They were asked to consider what purpose the building has and to try and identify any architectural styles that appear.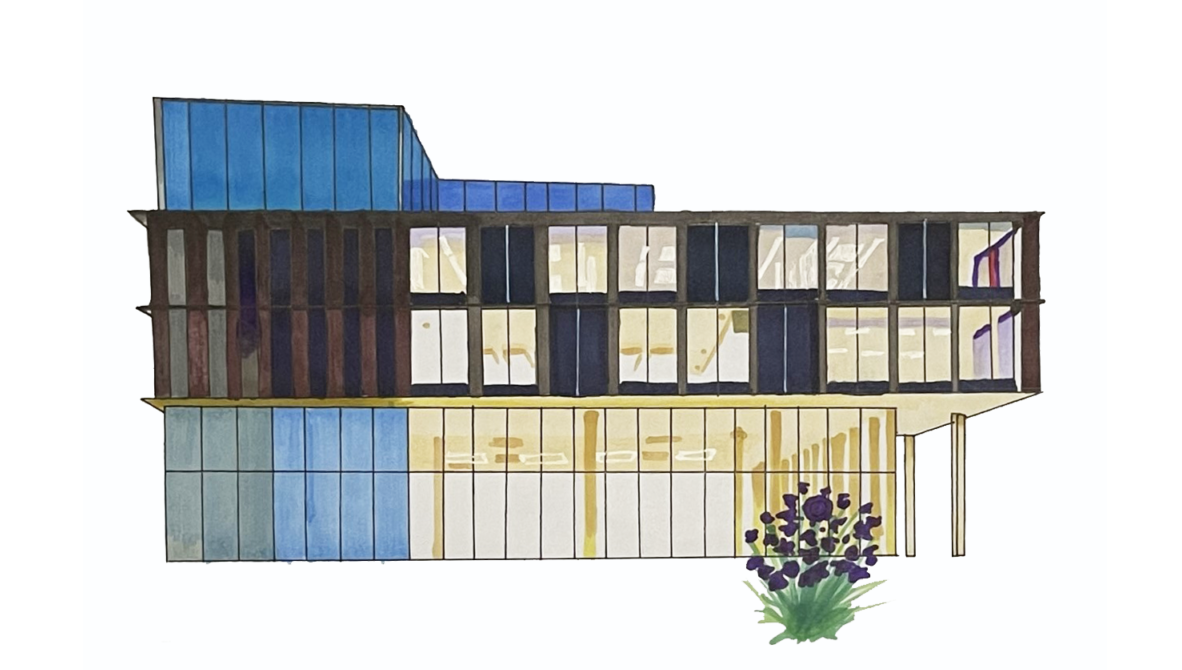 Henry received £150 for our school to spend on art or science equipment and received a framed copy of his work. The winning illustration is also featured on the 12-metre high digital screen on the University's 26-metre tall 'Power Tower' and the TV screens around the building he admires.
Thank you to the University of Northampton, it was an incredible experience for Henry to be a part of - read all about it in more detail here: Uni of Northampton illustration prize goes to A-level student