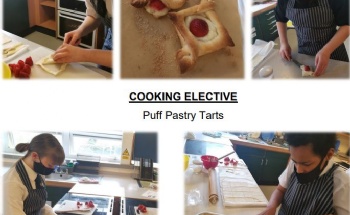 The food created in our Cooking Elective was delicious!
Well done to all the students that took part in our cooking elective, they all worked hard, had fun and, as you can see, produced some very tasty results!
Through our Electives, we seek to develop learning opportunities for the students outside of the traditional classroom environment, to support their studies but also allow them to discover new ideas and talents.
To find out more about our Electives on offer - take a look here