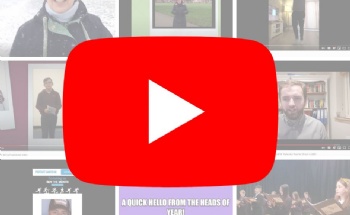 Over 200 of you are now subscribing to our YouTube channel!
WOW, our Thomas Becket YouTube channel views have more than doubled this month to a huge 6.5k views, with well over 200 of you now subscribing to the channel.
Thank you so much for your support!
https://www.youtube.com/channel/UC3WmT-4KMRqn9NrOBX_kbTA
If you have yet to visit, please click on the link above, enjoy a browse of the latest videos, and don't forget to click Subscribe to ensure you don't miss out on the latest school video news.
A big thank you to everyone who has been involved in creating the videos and making the channel such a success.