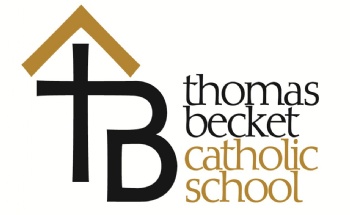 Sixth Form students at Thomas Becket Catholic School have been celebrating after receiving their A level and BTEC results.
Mark McLaughlin, Headteacher at Thomas Becket Catholic School, said: "Many congratulations to our students who have worked incredibly hard in order to achieve their results. There have been some fantastic individual achievements.
"I am pleased to report that we saw particular success in History, Spanish, Media Studies and BTEC Sport, where provisional data indicates that our students performed well above the national average. We are setting the bar high in these subjects, as we continue to focus on building excellence across all areas.
"I am also delighted that every student that applied for university will now go on to take up a place at an institution of their choice, many of whom are the first in their families to do so. Bright futures also await our students who are taking exciting routes in to higher apprenticeships and employment."
Among the students celebrating was Thomas Becket's Head Boy, Tyla Sharp, who achieved a B in Media Studies, a C in English Language and C in Sociology and was delighted to confirm his place at the University of the Arts London to study Film and Television. Hannah Curtis was also thrilled to achieve A in Maths, B in English Language and C in Biology.
Michelle Moyo was also celebrating after confirming her place at De Montfort University to study Accounting and Finance. Michelle worked incredibly hard to achieve her results, she said: "I didn't see this coming. I thought I would be crying now, but I'm going to uni and everyone keeps smiling at me.
"I didn't think I would even get into Sixth Form, but Thomas Becket offered me a place and pushed me in to not giving up. I think it has really improved over the last two years."
Mr McLaughlin continued: "Our school has been on a rapid improvement journey over the past two years.
"Today's achievements show the story of our commitment to our community. We really believed in the potential of our students, no matter what their starting points were and we are so proud of what they have gone on to achieve."