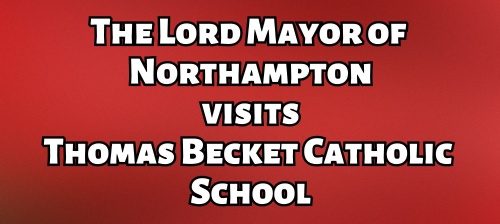 We welcomed the Mayor of Northampton, Cllr. Dennis Meredith, to Thomas Becket Catholic School on Tuesday 25th April.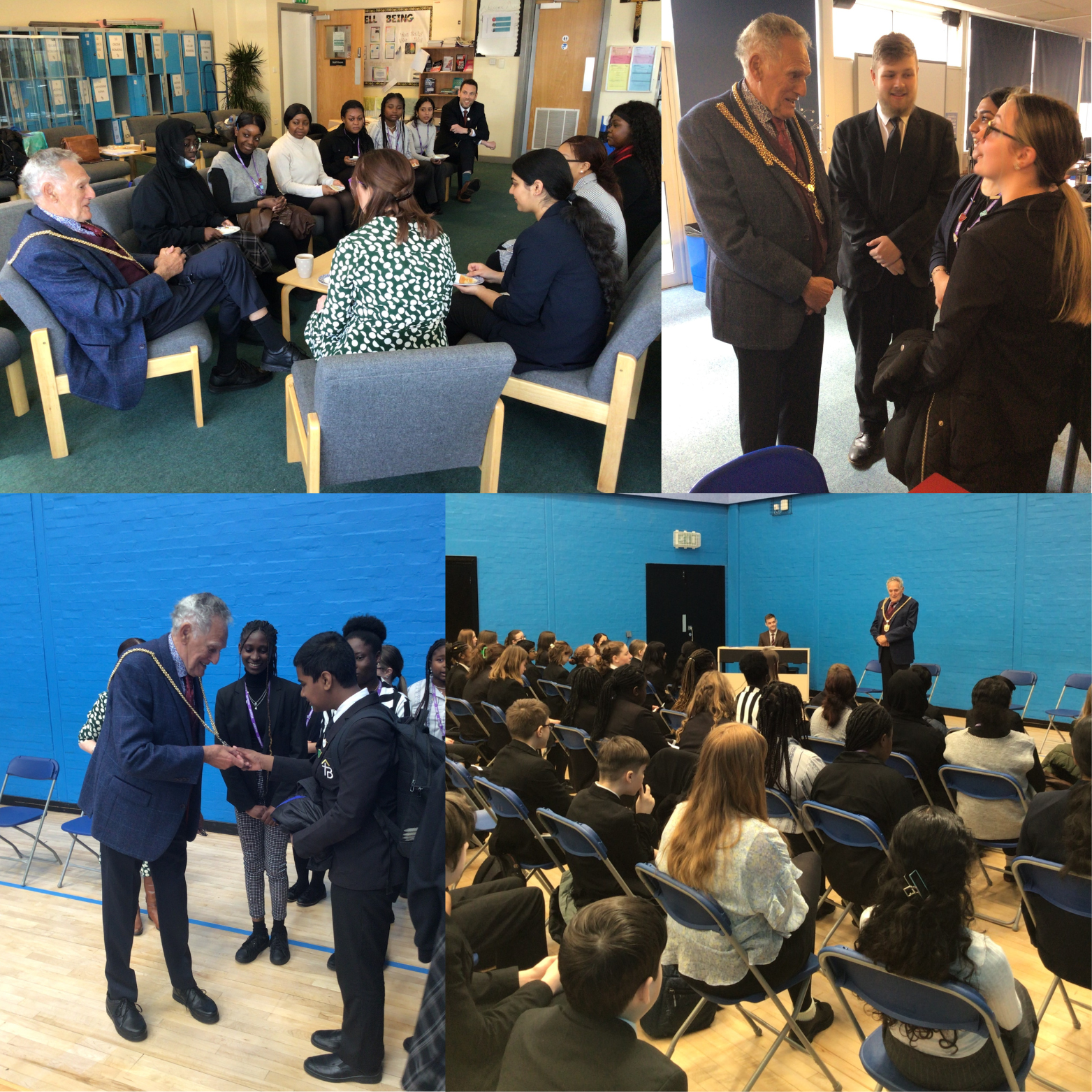 He was welcomed by and enjoyed tea and cake with the Youth SVP group and spoke about his own experiences as a member of SVP in his own parish.
Students from our School Council, Ethos Team, Choir, SVP and members of each year group also met with the Mayor and listened as he told them about what the role of Mayor involves and his work in the local community. He gave all the details of the mayoral chain which he wore around his neck, it's history and it's worth. Students then had the opportunity to ask questions and heard about what led him to the place he is today and his amazing faith journey.
The TBCS choir and other students sang like angels and the Mayor ended the session with a prayer, reminding the students that they are the future of this country and that they could do great things with their lives.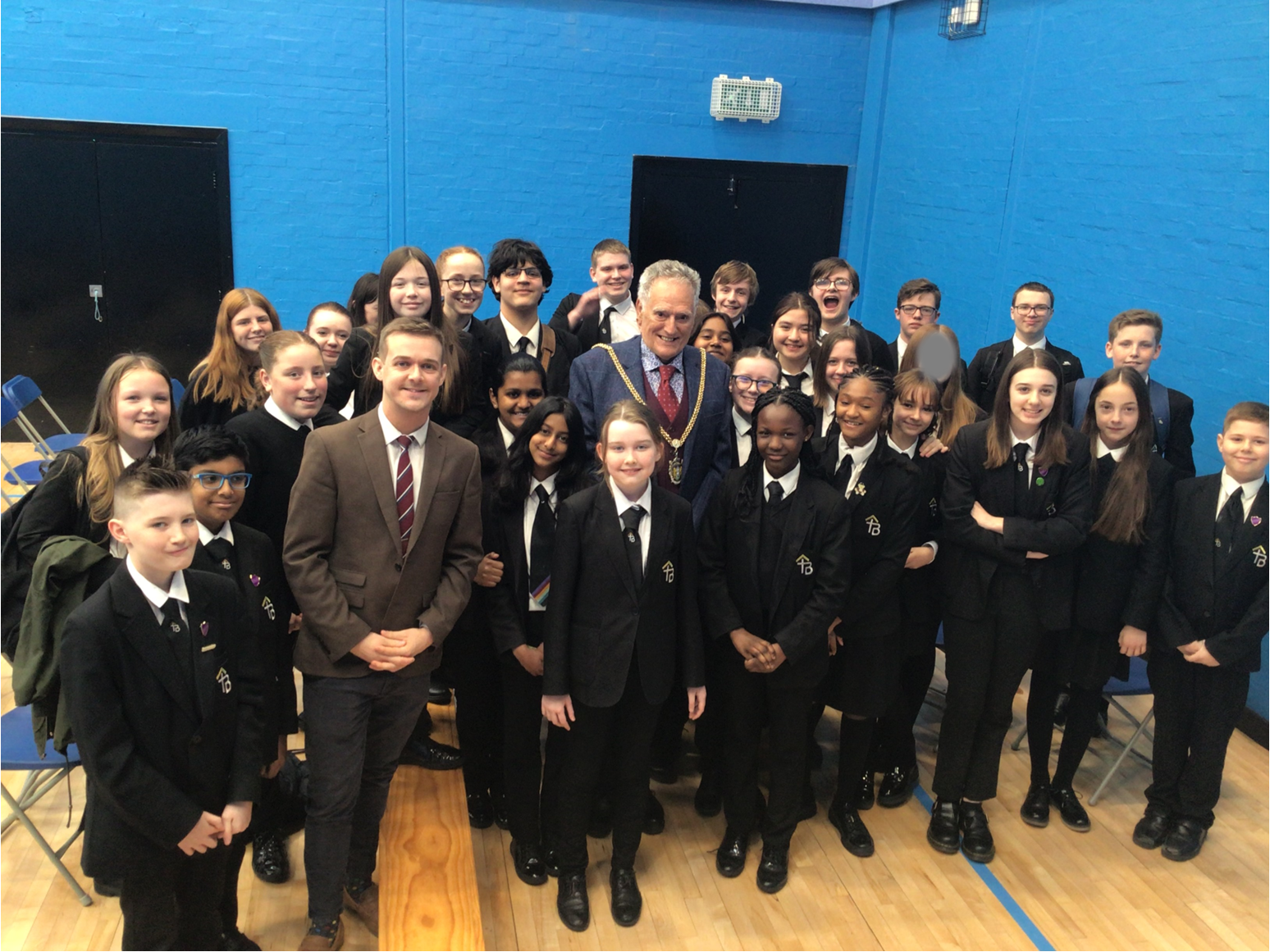 He also visited the Chapel and VI Form area where he spoke with staff and students, including our Head Girls and Boy.
The visit was thoroughly enjoyed by all involved.