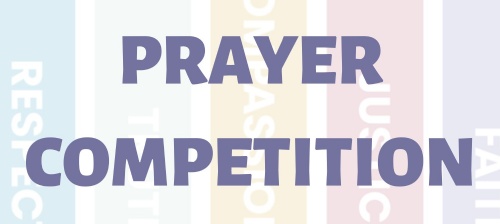 We are looking for students to come up with a prayer that can be used across the whole school.
The best Prayer will be used during collective prayer and worship.
It must be a short prayer (no more than 60 words)
It must be written at home, not in lessons, and brought into school
Only one entry per student
You are invited to use the words of our school values to write a prayer which embodies it
The winner will receive a book voucher, golden ticket, box of chocolates and a certificate/bible signed by the Bishop.
CLOSING DATE: 16th DECEMBER 2022