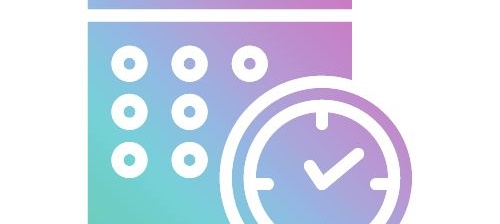 New School Day Timetable from September
Timings of the day from September 2022:
New timings for the school day can be seen in the table below. Children should arrive at school by 8.30am to ensure they are at morning line up at 8.35am.
Pupils that arrive prior to that time are able to go to our school canteen, with the option of a free breakfast bagel; this area is supervised by our Pastoral Support from 08:00am.
Pupils will not be allowed inside school prior to line up unless the weather dictates otherwise.
| | Start | Finish |
| --- | --- | --- |
| Morning Line Up | 8.35am | 8.40am |
| Morning registration | 8.40am | 9.00am |
| Period 1 | 9.00am | 10.00am |
| Period 2 | 10.00am | 11.00am |
| Break | 11.00am | 11.20am |
| Period 3 | 11.20am | 12.20pm |
| Period 4 | 12.20pm | 1.20pm |
| Lunchtime | 1.20pm | 2.10pm |
| Period 5 | 2.10pm | 3.10pm |
For further information please visit here