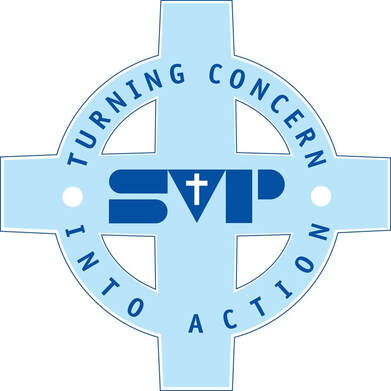 The Saint Vincent de Paul Society was first started by a university student, Blessed Frederick Ozanam, when he was 19 years old, studying law at the University of Sorbonne. He was shocked by the poverty on the streets and gathered his friends to do something about it. The first thing they did was to gather firewood for the poor.
A local SVP group have kindly donated £100 to the Sixth Form students who have taken on the mantle of Youth SVP. This will provide the starter pack for these students.
Social justice work, which tackles the root causes of poverty and addresses inequalities in society is a major part of SVP work.
After a meeting to discuss what they would like to address around the school and the local community, a few of the Thomas Becket Youth SVP concerns are
Poverty
Mental Health/wellbeing
Discrimination/Racism
Social Injustice
Environmental/litter/pollution
Peer on peer abuse
Homelessness (Town centre)
In a very short time, the 6th Form Youth SVP have successfully planned and delivered two whole school assemblies this term, based around the SVP motto of 'see a concern and do something about it.' They have explained to the students who and what the SVP represent and brought great prayer and music to the assemblies as well as launching an idea for a cultural diversity day at the school.
They are currently preparing a Culture/Diversity Day for the whole school for the Advent Term, but are building in a six week programme of form time videos and form-time talks for the younger students to build in a greater understanding of culture and diversity before the actual day planned for October. The second assembly focussed on kindness, also building towards a bigger picture later in the year.
On a smaller scale, the group are involved in a peer mentor scheme, generally looking out for younger students and smaller issues around the school.