In this section...
Sixth Form
Thomas Becket VI is the only Catholic Sixth Form in Northamptonshire.
It is an exciting time to join Thomas Becket's VI Form; we are changing, growing and quickly becoming one of the most vibrant parts of our school community.
We are incredibly ambitious and fully intend to make all our students' experiences the very best.
Thomas Becket VI Form will offer you the familiarity and close levels of support and mentoring that only a school VI Form can; while providing new opportunities both academically and in terms of enrichment.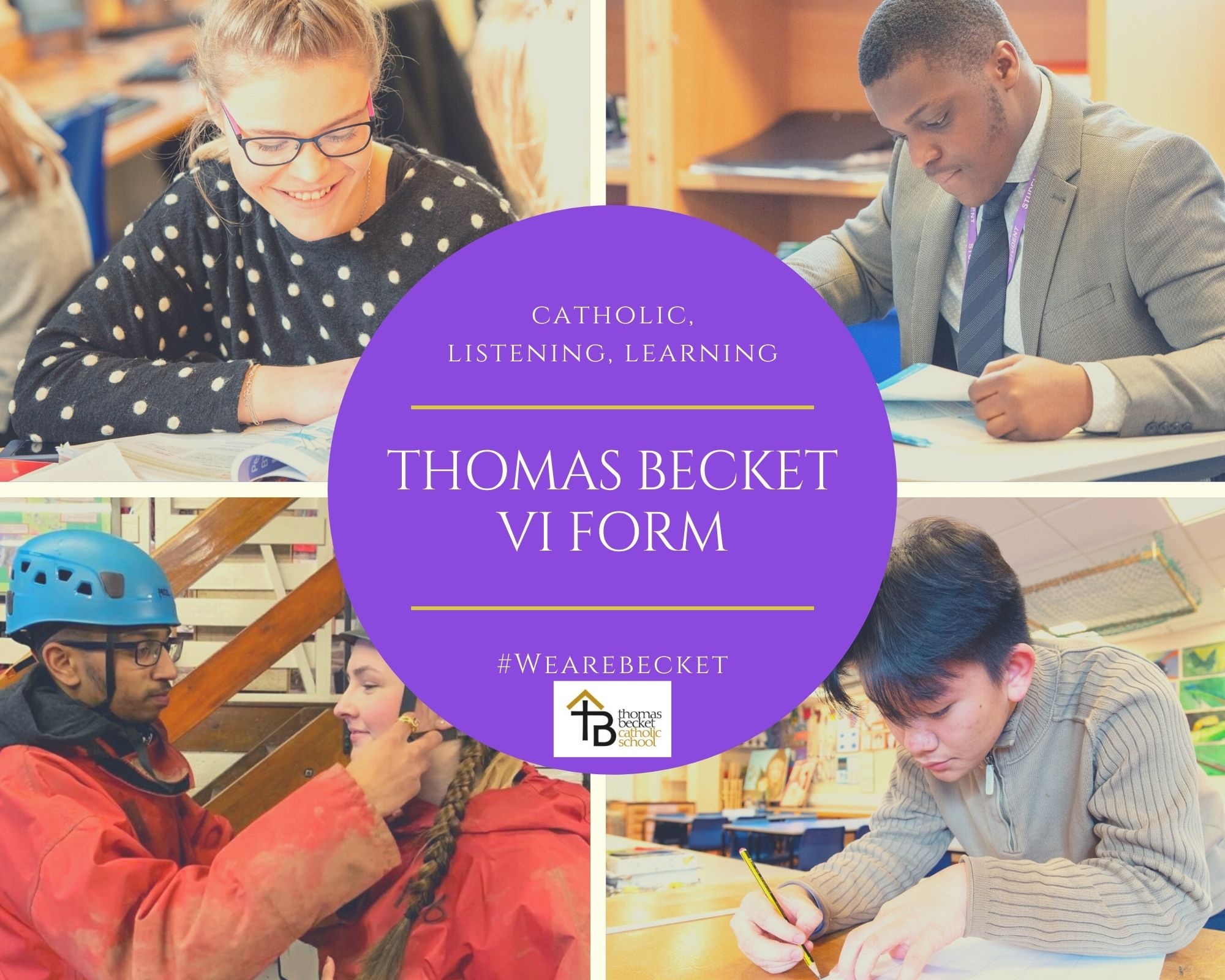 Our VI Form students are actively encouraged to participate and contribute to all aspects of school and community life, such as participating in Community Days, Student-led reflections, Charity Week and subject trips. In addition, every VI Former commits to one hour a fortnight of supporting and mentoring students in the lower years. This largely takes the form of in-class support where they provide help, offer feedback and lead small group activities. This not only provides an excellent experience for the VI formers but is invaluable for our younger year groups too.
To discover more about our courses on offer please visit our VI Form area of the website. Further information on the learning pathways available to students, can be found in our Thomas Becket VI Prospectus