In this section...
Governance
THOMAS BECKET CATHOLIC SCHOOL - Local School Committee Members
Should you wish to contact the School Committee Governors you can do so via Ms Jan Hayes, Senior Office Manager/HR at HayesJ@thomasbecket.org.uk, or alternatively the main school office on 01604 493211 or via email to office@thomasbecket.org.uk and a member of the School Committee will contact you in due course.
Local School Committee
Chair of the Local School Committee – Chris Atkin
Acting Headteacher - Bernadette Grimley
Governor – Jason Osborn
Governor – Carol Shoreland
Parent Governor - Malcom West
Parent Governor - Angela Taylor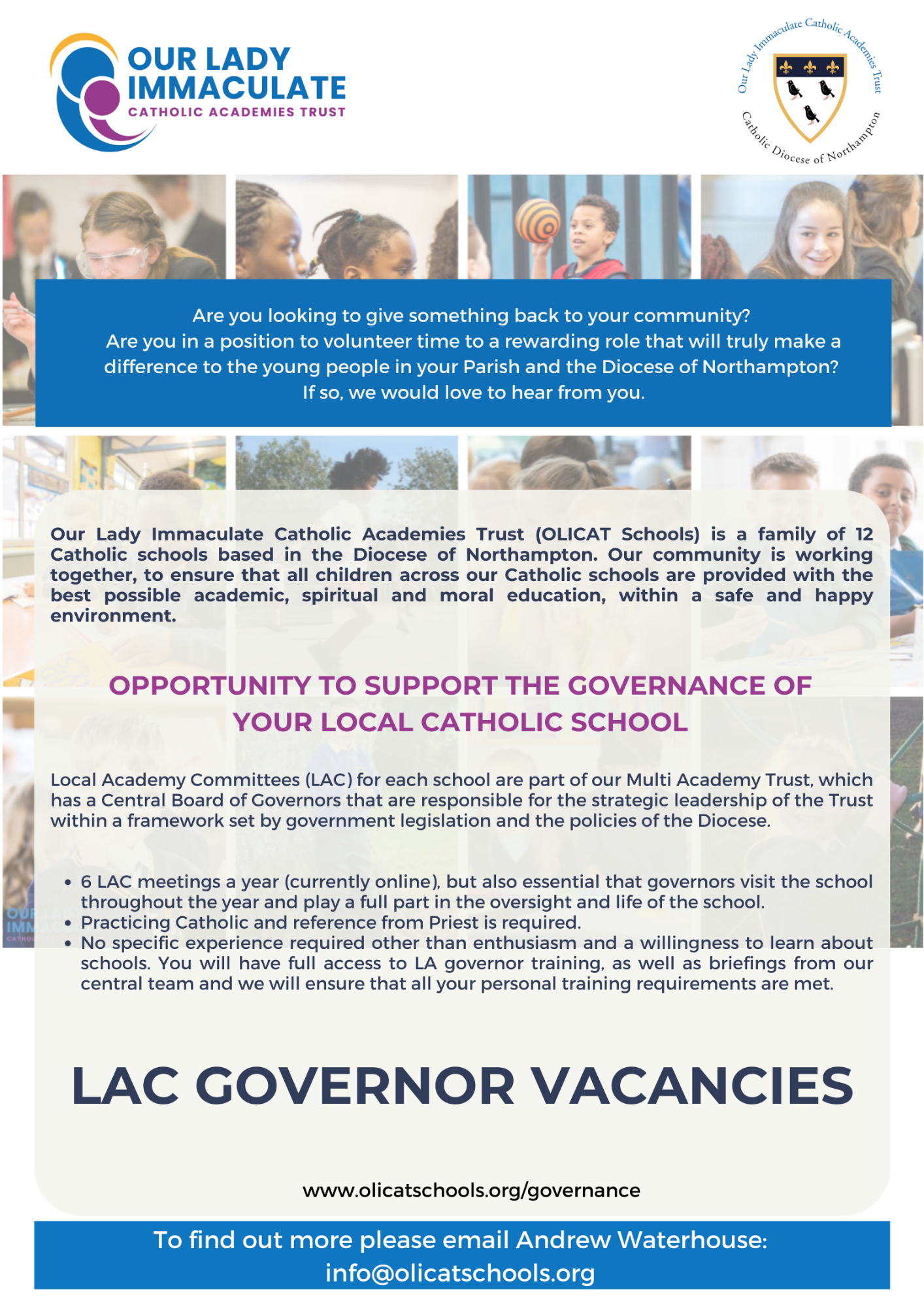 If you are interested in being involved in the governance of the Thomas Becket Catholic School please contact the Chair of the Local Academy Committee.
From 1st February 2020, Thomas Becket Catholic School along with St. Gregory's Catholic Primary School, The Good Shepherd Catholic Primary School and St. Mary's Catholic Primary School is governed by Our Lady Immaculate Catholic Academies Trust (OLICAT).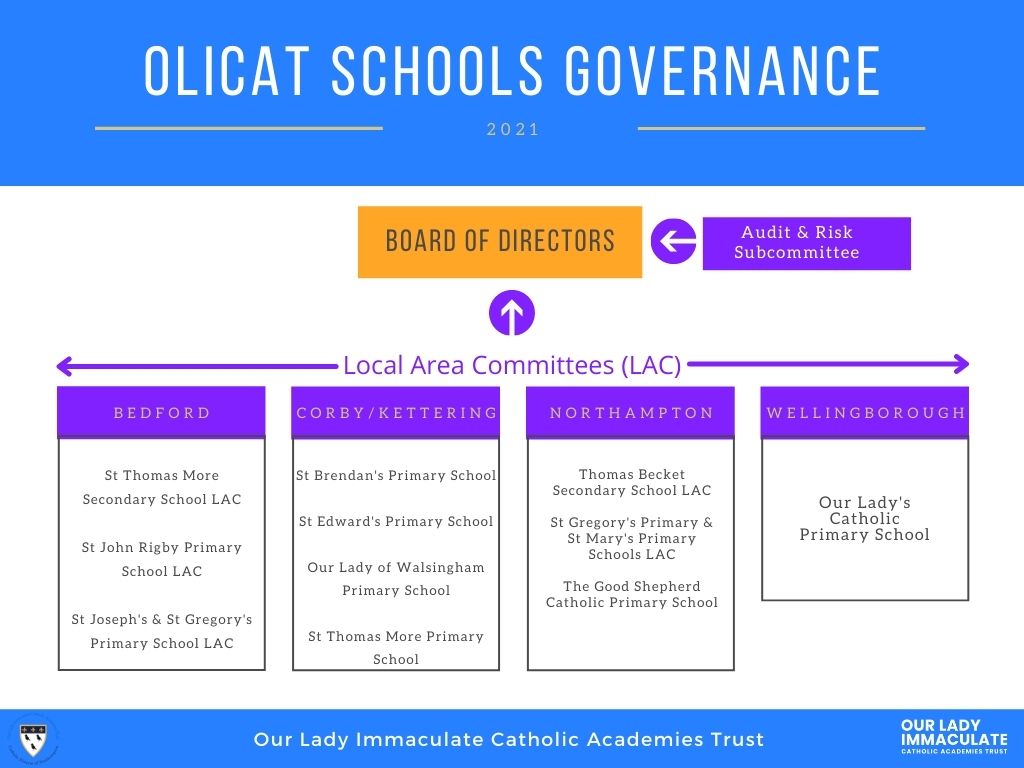 Trust Board
Mr Tony Bishop, Strategic Executive Lead
Christopher Donnellan, QC, Chair of Governors
Rob Hill, Vice Chair of Governors
Lucia Debertol
Anna Kilsby
Catherine Leong
Bill Nelson
Andrew Waterhouse, Company Secretary
Please note that all audited accounts and annual reports from the Trust, as well as the gender pay gap narrative and information regarding the number of employees benefits exceeding 100k can be found here
Trust Governance documents (Articles of Association, Memorandum of Understanding) can be accessed here
If you are interested in being involved in the governance of the other schools please speak to the Headteacher of the school.
If you require any further information please email: office@thomasbecket.org.uk